About Heather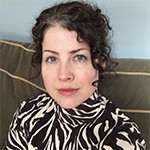 HEATHER DAY GILBERT writes novels that capture life in all its messy, bittersweet, hope-filled glory. Born and raised in the West Virginia mountains, generational story-telling runs in her blood. Heather is a graduate of Bob Jones University and is married to her college sweetheart. Having recently returned to her roots, she and her husband are raising their three children in the same home in which Heather grew up. Heather is represented by Rebeca Seitz and Jonathan Clements of SON Studios in FL.
Heather's Viking historical novel, God's Daughter, is an Amazon Norse Bestseller. She is also the author of the bestselling A Murder in the Mountains mystery series, and the Indie Publishing Handbook: Four Key Elements for the Self-Publisher.
My Latest Novel: Trial by Twelve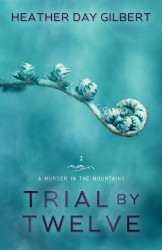 Tess Spencer loves her low-key job at the Crystal Mountain Spa, which allows her plenty of down-time with her one-year old daughter and lawyer husband, Thomas. But when a pool installation turns up eight skeletons in the spa's back yard, Tess becomes entangled in a sleuthing job destined to go awry.
As the investigation gets underway, someone dumps a fresh body near the excavated burial site, confirming unspeakable fears. A serial killer has returned to Buckneck, West Virginia...a skilled hunter with a unique taste in prey.
When Tess agrees to help the cunning Detective Tucker gather clues from the inside, she discovers the posh spa hides more than dead bodies. Even as she sifts through layers of deceit, Tess realizes too late that the killer's sights have zeroed in on her.
Unpredictable psychological mystery replete with memorable characters, Trial by Twelve is Book Two in A Murder in the Mountains series.

This novel is written from a Christian worldview.
Check out the rest of my books!
Subscribe so you don't miss out!