About Heather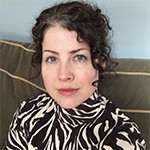 HEATHER DAY GILBERT writes novels that capture life in all its messy, bittersweet, hope-filled glory. Born and raised in the West Virginia mountains, generational story-telling runs in her blood. Heather is a graduate of Bob Jones University and is married to her college sweetheart. Having recently returned to her roots, she and her husband are raising their three children in the same home in which Heather grew up.
Heather's Viking historical novel, God's Daughter, is an Amazon Norse Bestseller. She is also the author of the bestselling A Murder in the Mountains mystery series, and the Indie Publishing Handbook: Four Key Elements for the Self-Publisher.
My Book Inspirations on Pinterest
FREE MYSTERY–Miranda Warning
Go to Kindle, Nook, Kobo, or iBooks to download Miranda Warning FREE! Click the cover for the links. And if you enjoy, please be sure to leave a review! Don't forget the audiobook version is only $1.99 from Audible if you own the Kindle version!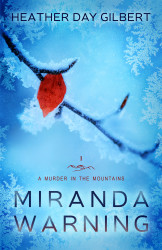 Child of the Appalachian mountains, Tess Spencer has experienced more than her share of heartache. The Glock-wielding, knife-carrying housewife knows how to survive whatever life throws at her.
But when an anonymous warning note shows up in her best friend Miranda's mailbox—a note written in a dead woman's handwriting—Tess quickly discovers that ghosts are alive and well in Buckneck, West Virginia. Hot on a cold trail, she must use limited clues and her keen insight into human nature to unmask the killer...or the next victim might be Tess herself.
Tinged with the supernatural and overshadowed by the mountains' lush, protective presence, this twisting psychological mystery is the first in A Murder in the Mountains series.

This novel is written from a Christian worldview.
Check out the rest of my books!
Please sign up now to receive the latest news on my books, giveaways, and sales!