Welcome! Glad to have you visit my site.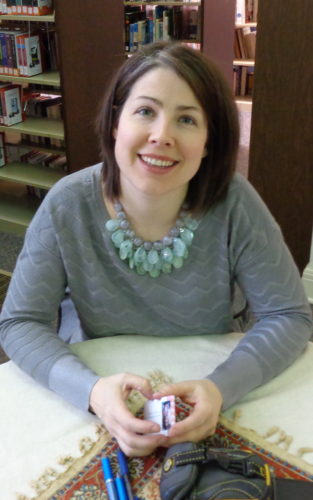 "Country Roads, take me home to the place I belong, West Virginia mountain momma, take me home, country roads." ~lyrics from John Denver's Country Roads
When I was growing up in southern West Virginia, you couldn't have convinced me those lyrics would one day bring a longing pang to my heart. I was determined to move away from my rural, mountain-bound home state, so I could spread my wings and fly. Careers I considered in college were police officer, veterinarian, news reporter, and the list goes on and on.
I can't tell you how many times my Grandma Wilcox said she wished I'd come back to live in West Virginia someday, and how many times I emphatically told her that wouldn't happen (you'll find my name under the definition of "Strong-Willed Child"–now better known as an ENTJ). Two years after my college graduation from Bob Jones University with an enigmatic major in "Humanities" (Liberal Arts–lots of writing, literature, and languages, along with fun electives like Judo and Abnormal Psychology), I married my college sweetheart, David, and I was ready to leave and cleave.
David was from a dairy farm in Upstate New York, but he was in law school in New York City when we married. So I flew the nest and for a year, we lived in the Big Apple. It was there I realized I wasn't born to be a big-city girl. I had grown up running around barefoot on big grassy yards. I liked climbing trees and memorizing the names of constellations. I came from a place where the people know YOUR people.
So after another year in Greenwich, Connecticut (still not a small town), we moved to live near my husband's family in rural New York. Upstate New York is another planet from New York City!
I loved it and in the six years we were there, our three children got to spend lots of time with their grandparents and great-grandparents and family. Upstate New York will always hold a huge chunk of my heart, because we have so many wonderful memories there and we continue to visit and make more. I have amazing in-laws I view as my second set of parents, and you'll see the loving in-law theme popping up in nearly all of my books. In particular, that's a part of my Murder in the Mountains mystery series.
But then we felt God was leading us away from our comfy home to a new adventure. Following His plan, we moved to Appomattox, Virginia, a lovely small town famous for being where the Civil War ended. God brought new family into our lives–church and homeschool family–and my husband was a law professor at Liberty University School of Law. After six years in Virginia, where I wrote my first two books, once again, we felt God pushing us to move.
We wanted to move back near family, and we were equally drawn to New York and West Virginia (where my family lives). In the meantime, God had started changing something in me, reminding me of the things I loved and missed about my home state. He showed me that maybe the mountains weren't oppressive, but protective. Protective of family. Protective of memories. Protective of my love for the outdoors.
Let me tell you, I am sure my grandma and grandpa were laughing in heaven the day we got peace that our next move was to West Virginia. My grandma's prayers probably laid the groundwork to pull me back. We now live in the house she chose so many years ago to raise her family in–the house my parents raised me in, and the house I'm now raising my children in. (By the way, I still prefer the term "reared", but now it's more acceptable to say "raised", thus I use that term.) I am grateful to once again be a resident of wild and wonderful West Virginia.
I write Viking historicals because my family on my dad's side would've had the name Thorvaldsen if they hadn't changed it when they came to the USA, and through him, I'm allegedly related to Eirik the Red. I write West Virginia mystery/suspense because I enjoy bringing modern-day West Virginia to life for my readers.
I won't go into my long and winding route to publication, but here's a pic of my excitement over my first softcover, God's Daughter.
I'm so thrilled you've taken the time to stop in on my virtual front porch today–because front porches are the best place to chat! Speaking of which, here's a pic of me and my AMAZING critique partner and talented author, Becky Doughty, talking on my porch. Be sure to check out her books here–I've read every one, and I heartily endorse them all. I'm also blessed that Becky is the narrator for three of my novels, and you can find all my audiobook links on my books page.
I'm so pleased you stopped by to get to know a little more about me. One more thing–I'm represented by the amazing Julie Gwinn at The Seymour Agency.
I'm happy to answer your questions via email through the Contact Me page here.
-Heather