If you are in a book club and you would like to receive discussion questions on any of my books, please email me at heatherdaygilbert (at) gmail (dot) com. I am also happy to try to Skype with your club or personally answer any questions your members might have about my books, so in your email, let me know if you are interested in that, as well.
Currently, I have discussion questions available for Forest Child. I will post those below, so you can feel free to print copies for your club. (SPOILER ALERT if you haven't read the book yet!)
---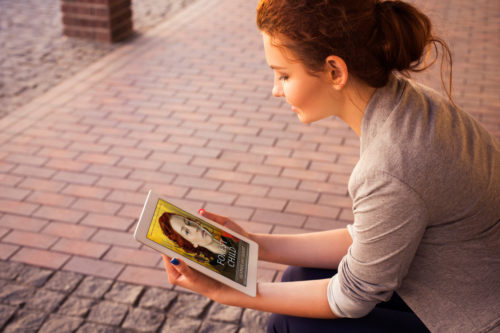 BOOK CLUB QUESTIONS
FOREST CHILD
In the prologue, we learned that Freydis felt loved by only two people: her father, Eirik the Red, and her brother Thorvald. How do you think this shaped the way she grew up? How does feeling loved or unloved affect how a person sees the world?
What are some reasons Freydis took such an immediate dislike to Valdis? ? Have you ever known someone who struck you as truly evil and why?
Freydis always imagines how Gudrid would react to situations, all the while excusing herself for not reacting that way. What are some differences in the two women's personalities and how do they complement each other in their friendship? Do you ever first consider how someone you look up to might respond to a situation before you take action? How does that influence you?
Ref and Freydis' relationship starts out in a very tenuous place. What are some factors that add to the strain in their marriage? What were some ways both Ref and Freydis could have worked to repair their rifts before they separated them?
Why had Kitta's parents allowed her to travel and train as a volva? What affect did this decision have on Kitta's life? What are some reasons she might have been drawn to Ref? How did you react to Kitta's character?
Suka tells Freydis that Christ does not fail us and that Freydis controls nothing. What specific events happen later in the book that would prove these things to Freydis?
When Freydis spies in the tunnel, she discovers the extent of Valdis' plans. Given what Valdis does to Atli and Suka, Freydis takes action and deceives her husband into helping her take over the camp in an unthinkably violent way. Do you think her actions were extreme or justified? What might have happened if Ref had not obeyed her wishes so blindly?
Leif and Freydis have a tenuous and competitive relationship. Leif often covers his irritation with jokes or veiled threats, and he holds a tight grip on Brattahlid. But he is a complex character. What are some ways Leif surprised you in this story?
Thorfinn Karlsefni and Freydis Eiriksdottir are comparable in some ways. What are their similarities?
What thoughts push Freydis into admitting her need for a Savior? How does Gudrid gently guide her toward salvation?
What do you think compels Freydis to risk her life to save Kitta's? Do you think you would have done that after Kitta's betrayal?
Gudrid has an interesting relationship with Thorfinn's mother Runa (this relationship was taken directly from the Icelandic saga accounts. Apparently Thorfinn's mother wouldn't allow Gudrid to live with them at first, until she later realized what an outstanding woman she was). Mother-in-law relationships can be difficult. Do you think Thorfinn contributed to the distance between his mother and his wife in any way? Do you think Gudrid reacted in the best way to her isolation, or would you have reacted differently?
Freydis has built a fortress of lies around herself—that she's happy to be alone, that she's strong enough to handle anything, that she is the only one who cares enough to protect her family. How are these lies shattered throughout the course of the book? Can you think of similar lies you've told yourself?
At the Althing, Freydis faces the possibility of her own exile or death sentence. But she has an incredible peace during this time. What events come together to give her that sense of peace? When have you experienced peace during stormy circumstances?
The final note comes directly from the sagas, telling us that Thorfinn Karlsefni is the one who kept a record of the stories of the Viking voyages to North America. We know from history that Gudrid and Thorfinn's children went on to become active in the church, as did Gudrid after Thorfinn's death. Many events in Forest Child actually happened, such as Freydis and Ref's massacre of the Icelandic crew. Freydis is portrayed in other books as a bloodthirsty pagan maniac. Do you think the author has woven a believable storyline around the motivations Freydis could have had for her dramatic killing spree, as well as the possibility of redemption for such a famously murderous woman?
***The author is always happy to answer any questions you have. You can email her at heatherdaygilbert (at) gmail (dot) com. For updates on upcoming releases, sneak peeks of cover art, and book giveaways, please sign up for her newsletter here: http://eepurl.com/Q6w6X