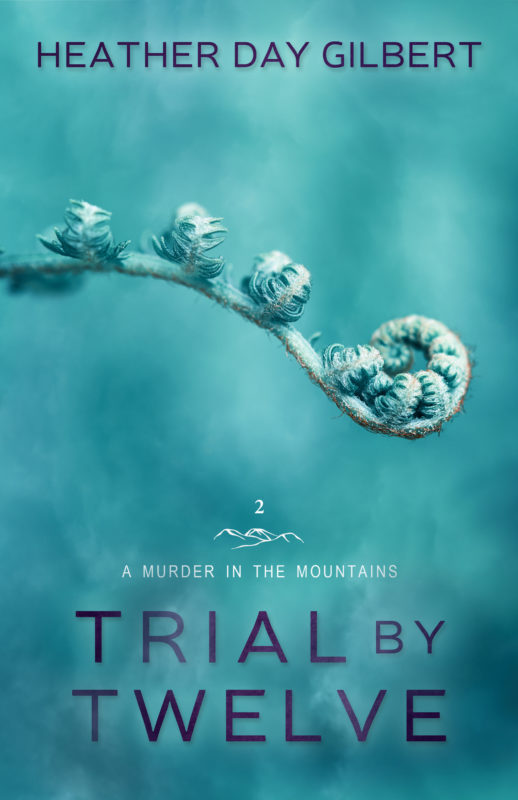 "This novel grabs the reader's attention from the start. The writing is crisp with a fresh and unique author voice." ~ Grace Awards Judges, 2015
About the Book
~Trial by Twelve is the 2015 Grace Award Winner for Mystery/Romantic Suspense/Thriller/Historical Suspense~
Tess Spencer loves her low-key job at the Crystal Mountain Spa, which allows her plenty of down-time with her one-year old daughter and lawyer husband, Thomas. But when a pool installation turns up eight skeletons in the spa's back yard, Tess becomes entangled in a sleuthing job destined to go awry.
As the investigation gets underway, someone dumps a fresh body near the excavated burial site, confirming unspeakable fears. A serial killer has returned to Buckneck, West Virginia…a skilled hunter with a unique taste in prey.
When Tess agrees to help the cunning Detective Tucker gather clues from the inside, she discovers the posh spa hides more than dead bodies. Even as she sifts through layers of deceit, Tess realizes too late that the killer's sights have zeroed in on her.
Unpredictable psychological mystery replete with memorable characters, Trial by Twelve is Book Two in A Murder in the Mountains series.
This novel is written from a Christian worldview.
Endorsements
"Trial by Twelve confirms Tess Spencer, the Glock-toting mountain mama of Buckneck, West Virginia, as one of my favorite amateur sleuths and Heather Day Gilbert as a first-rate mystery writer. This second book in Gilbert's Murder in the Mountains series ups the ante on the first: the stakes are higher, the tension runs deeper. Best of all, Gilbert kept me guessing until the end." ~ Karin Kaufman, author of the Anna Denning mystery series
–
"A satisfying novel, where plot, characters and setting blend into a compelling read. Heather Day Gilbert knows how to keep readers turning pages. Tess is one of those rare-to-me characters I'd like to have as a real-life friend." ~ Janet Sketchley, author of the Redemption's Edge series
–
"The best type of writing, in my opinion, is that which is done so well, you are watching a movie in your head unaware that you are reading. This was the case with this book." ~ Christine Sharbrough, The Christian Manifesto, May 14, 2015
–
Other Books in "A Murder in the Mountains"
Disclosure of Material Connection: Some of the links in the page above are "affiliate links." This means if you click on the link and purchase the item, I will receive an affiliate commission. I am disclosing this in accordance with the Federal Trade Commission's
16 CFR, Part 255
: "Guides Concerning the Use of Endorsements and Testimonials in Advertising."