Just checking in briefly to let you all know that I'm running a double sale on my Vikings of the New World Saga, running now through 1/19/17.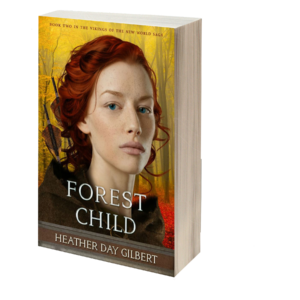 Click the Forest Child cover above to pick up Forest Child now for only 99c/Kindle!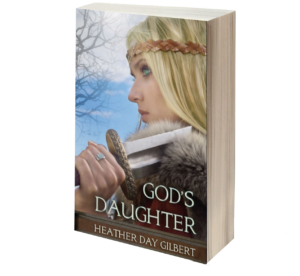 Click the God's Daughter cover above to pick up God's Daughter now for only $2.99/Kindle!
I don't plan to have any other sales in the near future on these books, so please be sure to pick up your copy today and tell others about this deal! Here's are couple of tweets to copy/paste and share!
99c/Kindle for a few days only! FOREST CHILD, bestselling #Viking #histfic based on real people/events! http://amzn.to/2jnQmbE
ON SALE for only $2.99/Kindle! GOD'S DAUGHTER, bestselling #Viking #historical: http://amzn.to/2iA617h 
Finally, if you read and enjoyed Forest Child, tomorrow is the last day it can be nominated for an INSPY award. Only those with the most votes make the longlist. Here's the info if you would like to show your support for this book:
LINK to INSPY nomination form: http://inspys.com/?page_id=1183 (I had to use the Google docs form, linked at the bottom of that page)
INFORMATION to Enter for Forest Child:
TITLE: Forest Child
AUTHOR: Gilbert, Heather Day
PUBLISHER: Click "Other" and enter WoodHaven Press
CATEGORY: General Fiction
PUBLICATION MONTH: October 2016
13 Digit ISBN: 978-0997827903