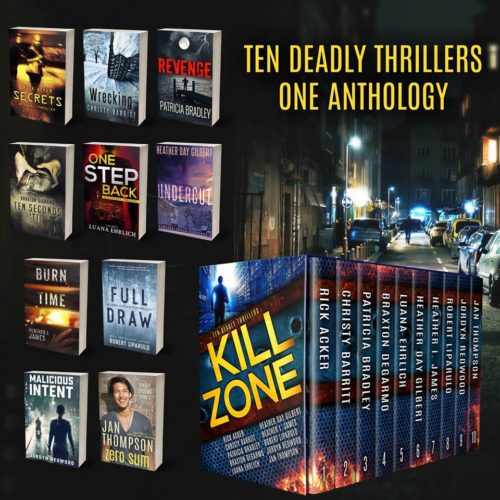 Today is the release day for the Kill Zone: Ten Deadly Thrillers e-book boxed set! This set includes Undercut, my second romantic suspense novella in the Hemlock Creek Suspense series, and it's partially set at The Greenbrier Resort in West Virginia. Read Carrie's review of Undercut at the Reading is my Superpower blog here! Read more about ALL the ten novellas in this set at the Suspense Zone blog here.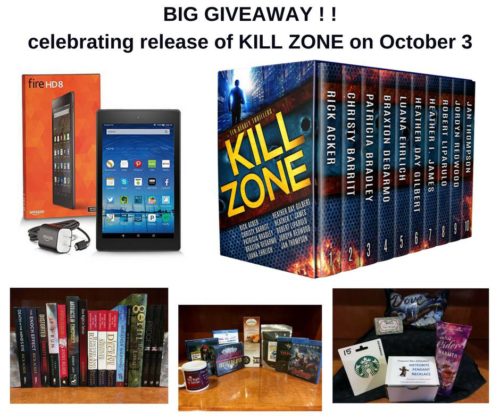 To celebrate the release, there are two giveaways going on! The first one, pictured above, is FILLED with goodies–a Kindle Fire, BluRay suspense movies (my contribution was Wait until Dark with Audrey Hepburn), gift cards, softcovers, and SOOOO much more! Find that amazing giveaway here!
The second giveaway is for 2 ebook sets of Kill Zone: Ten Deadly Thrillers, and you can enter for a chance to win that here!
Finally, here are the links where you can purchase Kill Zone: Ten Deadly Thrillers:
Amazon: http://amzn.to/2sNjNFp
Nook: http://bit.ly/2tMFEBo
Kobo: http://bit.ly/2uL9TFG
iBooks: http://apple.co/2ti7vs2
I hope you can pick up this set this week, because on October 8, the price will be raised to $5.99! Right now, it's a steal at only 99 cents! Boxed sets are a great way to get hooked on new authors for very minimal cost, and the authors in this set are excellent. It'll also provide hours of fall reading enjoyment.
I also recently shared my book blurb for Guilt by Association, the third Murder in the Mountains mystery. You can add this book to your Goodreads To-Read list here. This novel is slated to release in early December this year! And here is the blurb!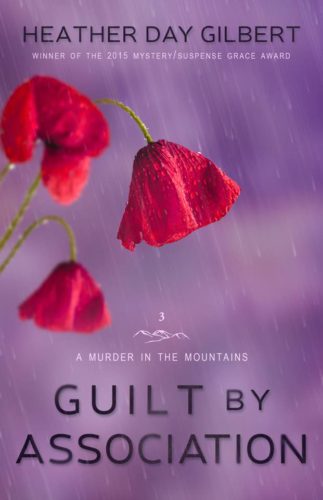 Tess Spencer hadn't planned on returning to her hometown, but when her ex-prisoner mom puts in a special request, Tess overcomes her hesitance to help her turn over a new leaf.
Pearletta Vee's drug-dealing past is resurrected when the body of an overdosed teen shows up—right next to her trailer. Tess decides to stick around and investigate, yet the evidence is stacked against Pearletta. Tess suspects a setup—but why?
Never one to back down from a challenge, Tess takes on a wayward teen, an abusive grandma, and more than one drug dealer in her quest for the truth. But it's going to take a miracle to keep her from becoming a casualty in her own personal war on drugs.
Plunging into the shadowy reality of the drug epidemic in West Virginia, Guilt by Association is the third book in the award-winning Murder in the Mountains mystery series.