So, everyone's making lists of their fave reads of 2017, and I figured I'd just jump on the bandwagon! Please note–I read both mainstream and Christian fiction, so I'll note whether it's Christian or not below. Also, if you want to know more of what I'm reading, please follow me here on Goodreads!
I read a LOT of mysteries in 2017 as I was gearing up to write a cozy mystery series in 2018 (working on that now, my friends, and I'm excited to introduce you to some FUN new characters!). So first, I'm going to list the first-in-series mysteries I found this year (and then I promptly started bingeing the ENTIRE SERIES!
Mystery Series:
1) (Christian fiction) The Gwen Marcey forensic mystery series by Carrie Stuart Parks. This series started with A Cry from the Dust and I could NOT put it down. This series features a plucky, breast cancer survivor heroine who's divorced and carries guns. What more could I ask for!? But wait! There's more! I can't figure out the murderers easily! Now you're talking!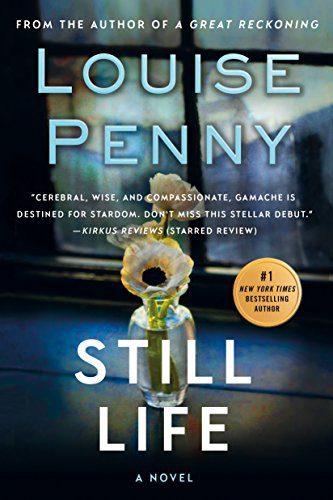 2) The Inspector Gamache series by Louise Penny that's set in Montreal. I'd been hearing a lot about this series, and I finally bought the first book, Still Life, when I had an extended wait in the airport on my way home from the Breathe Writers Conference in Michigan. Although the first was my least fave in this series, because the author head-hopped terribly, the characters and unpredictability drew me back to book 2, which was excellent. The headhopping was significantly reduced in book 2, and as the series progresses, we become more and more endeared to Inspector Gamache, his wife, and his friends. Added bonus–learning more about Canadian life.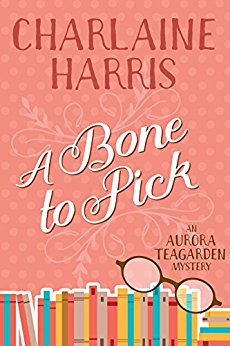 3) The Aurora Teagarden series by Charlaine Harris. I haven't actually read the first book, since I started with the second, A Bone to Pick. This Southern-set series is witty and something I can read when I don't have time to focus too hard.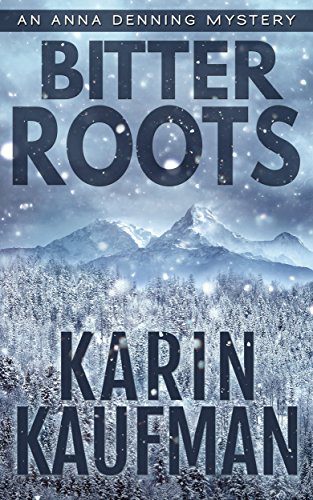 4) (Christian author) The Anna Denning and the Juniper Grove mystery series by Karin Kaufman. This year, I read the final Anna Denning mystery, Bitter Roots, and I loved its Agatha Christie feel. Then I read a couple of Karin's new Juniper Grove cozy mystery series, which started with Death of a Dead Man. Both series feature endearing main characters and interesting love interests, on the side of the impossible-to-guess mysteries!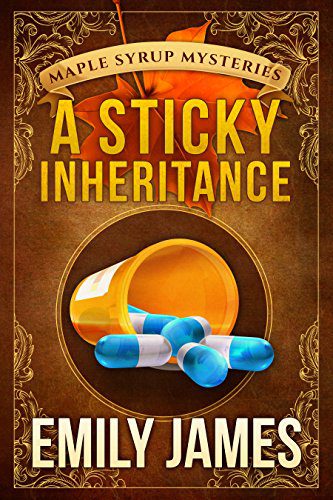 5) The Maple Syrup Mysteries by Emily James, starting with A Sticky Inheritance. This was actually a series I was drawn to based on the unique cover art! I'm working my way through these cozies set in Michigan, and I'm really enjoying the good clean fun they offer!
Other Fave Reads of 2017: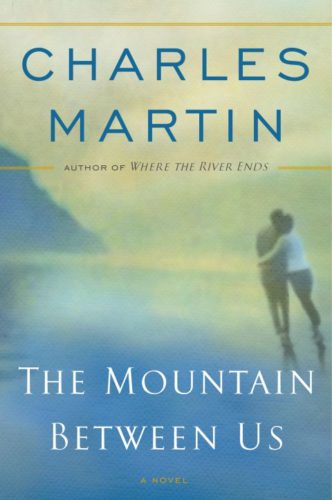 6) (Christian fiction) I found The Mountain Between Us by Charles Martin this year and I could NOT put it down! Action, a little romance, and a hero who has MacGyver skills! By the way, READ THE BOOK BEFORE WATCHING THE MOVIE (or if you watch the movie and are disappointed, be sure to read the book)! The book is full of nuance (and Christian themes) the movie skips over entirely! I would recommend this book to anyone–it's one of those books I HAD to buy, you know?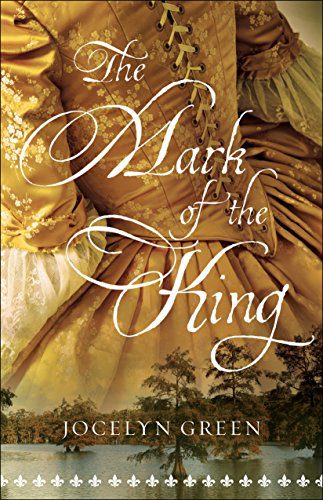 7) (Christian fiction) At the start of this year, I really enjoyed reading The Mark of the King by Jocelyn Green. I learned so much about the French settlement aspect of Louisiana! It was a very unique historical, and grittier, too.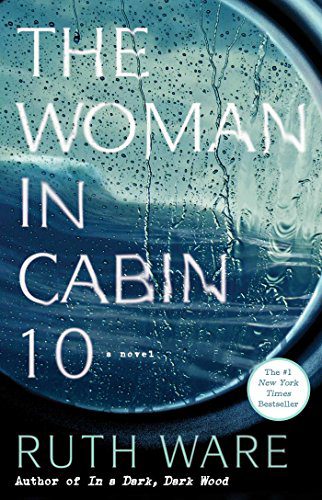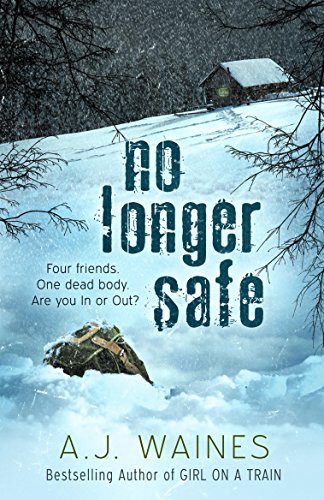 8) While my love of psychological thrillers/suspense has dropped off, I found two I LOVED this year. (Please note–these books have some language!) I couldn't predict the ending of either of these novels: The Woman in Cabin 10 by Ruth Ware and No Longer Safe by AJ Waines. Talk about edge of your seat!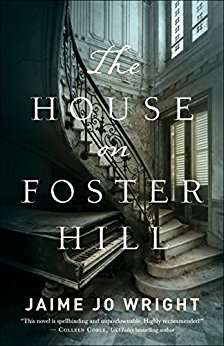 9) (Christian fiction) In the suspense vein, I was thrilled to read The House on Foster Hill by Jaime Jo Wright. I appreciated that it wasn't preachy and it had an excellent split-timeline setup. Plus, it was very unpredictable!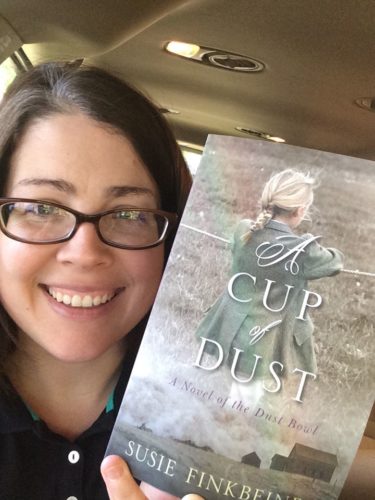 10) (Christian fiction) If you're looking for unique historical series that doesn't shy away from reality, you need to pick up Susie Finkbeiner's Pearl Spence series, starting with A Cup of Dust that is set in the Dust Bowl. Pearl is a young girl and she is one of those characters you feel you know.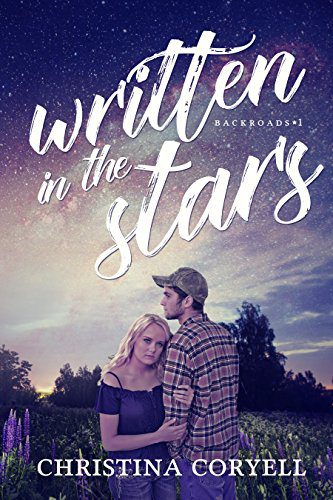 11) (Christian author) Speaking of characters I feel like I know, Christina Coryell's Backroads series pulled me right in with highly believable characters. I'm not a huge romance reader, but Christina always writes hers with just the right amount of sugar and spice. 🙂 Written in the Stars is the first in this series.
I have honestly read so many wonderful books this year! Some others that spring to mind are:
–So Pure a Heart (Christian Colonial romance by Amber Lynn Perry)
–The Faded Photo (Women's fiction by Sarah Price)
–Her Memory of Music (Women's fiction by Katherine Scott Jones)
–The Guernsey Literary and Potato Peel Society (Women's fiction by Mary Ann Shaffer)
-The Pemberton Manor serial novel series (Women's fiction by Becky Doughty)
WHEW! I've enjoyed finding some new authors this year, as well as reading more in series by fave authors! What was YOUR one FAVORITE book of 2017??? Do share below!