Hello, readers! Today, I wanted to give you a little virtual tour of the famous Greenbrier Resort in West Virginia. Why? you might ask. Happy to share…
In my upcoming romantic suspense novella, Undercut, one of the main characters, Molly McClure, works as a wedding coordinator at The Greenbrier. Because I'd never been there, I first took a trip there last year with my mom, my daughters, and some lovely ladies from the church I'd grown up in. We had a BLAST.
Then, for our twentieth anniversary, when my hubby asked what I'd love to do, I knew I wanted to stay just one night at that illustrious resort. So we did it, and I took lots more pictures and canvassed the area so I'd get a feel for Molly's job. The funny thing is, I found out a wedding coordinator is a real position at the resort (I thought I'd just made it up!), and in the next virtual tour session, I'll share pics from the wedding planning room itself!
But I'll take you step by step through the areas we visited while we were there. Some of these areas will be showing up in Undercut, so be sure to preorder your copy today–it's first release will be with the Kill Zone: Ten Deadly Thrillers 10-novella ebook set, and it's a steal at 99c for preorder. The price will go up to $5.99 for the set, so pick your copy up today and enjoy 10 all-new reads that will be delivered to your e-reader October 3rd! Find all the buy links here.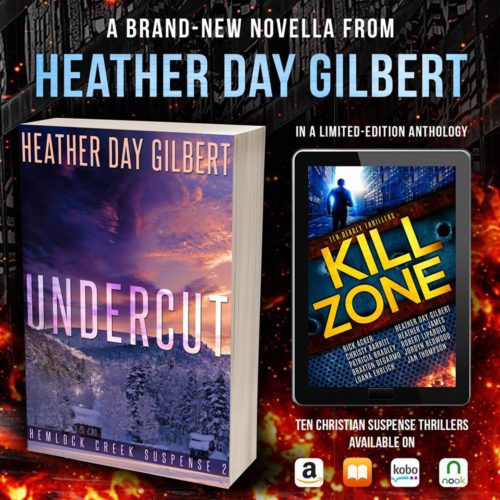 A VIRTUAL TOUR OF THE GREENBRIER RESORT:
First, my husband and I went inside the new chapel that was built not long ago at The Greenbrier. From what I understand, it experienced a little flooding (not drastic, I think) during the Flood of 2016, which is also mentioned in Undercut. Here's a pic of the inside and the outside of the lovely chapel: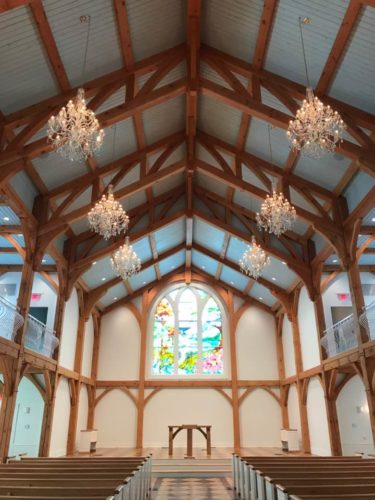 Next, we decided to walk up a hill (it was hot, ya'll! So we were huffing and puffing by the top!) to some shops. We had the most delightful talk with a lady who worked (and owned, I think?) an art shop there. Lots of paintings of the area that were just amazing–there was one I wished I could afford to buy! Here are the shops: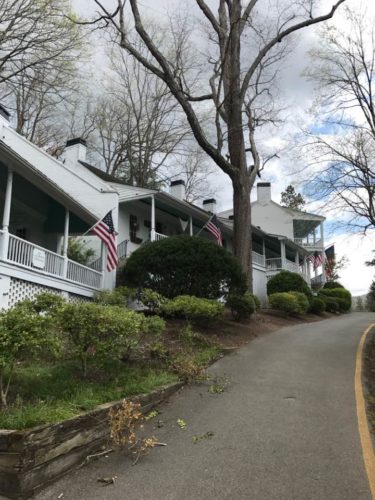 And we decided to chill on the long porch for a bit–we were enamored with the lovely shade of blue they'd painted the roof. A pic of us, then one of the beautiful valley below and the springhouse.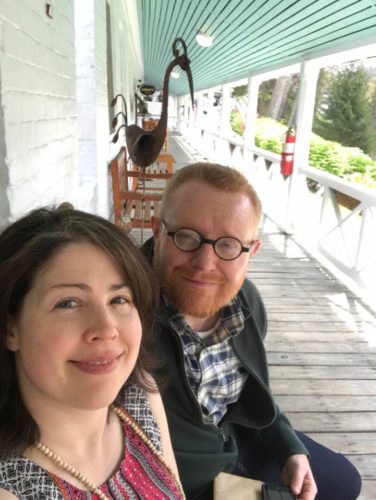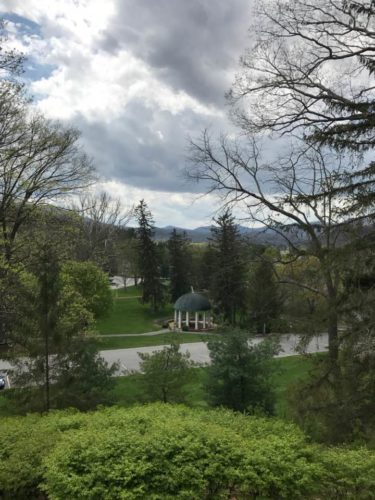 Next, we visited the White Sulfur Springs springhouse, where the water was a bit yucky looking (rusty, maybe?).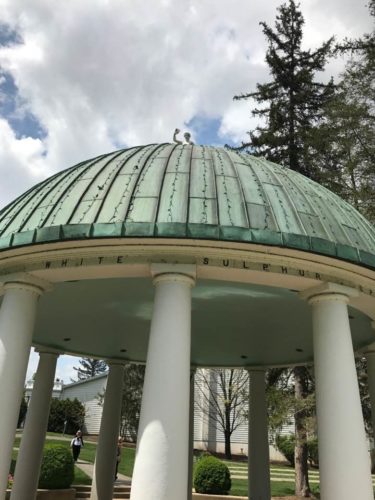 Next, we waltzed over to the back of the central building, where tulips rioted in abundance (be still my loving heart!!!). Got some pics of the garden, the tulips, the building, and Out of Circulation!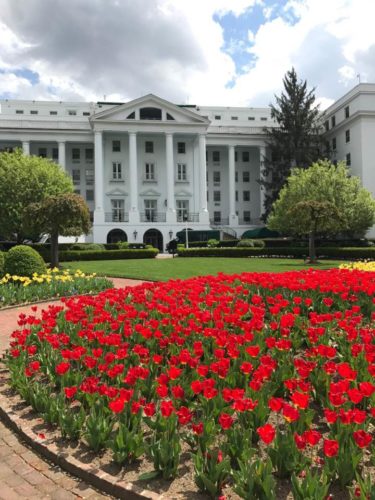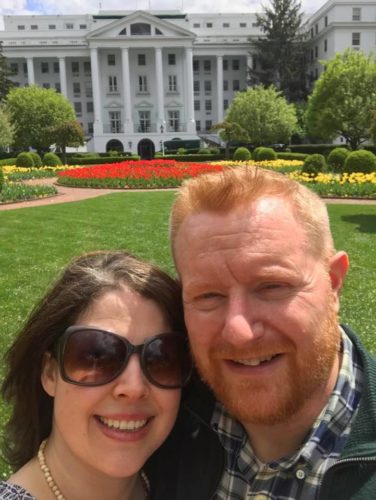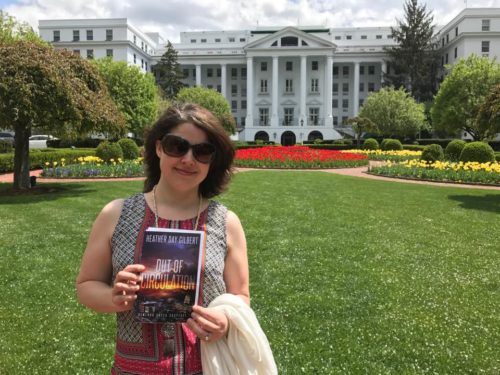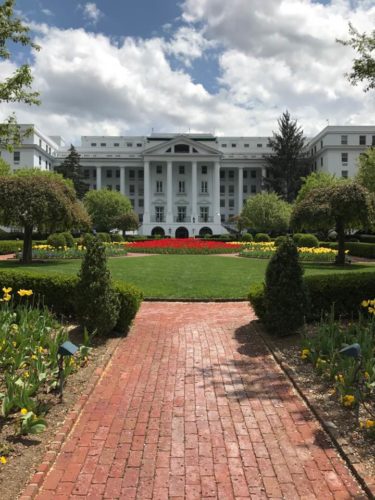 And then we went inside the building so we could check in and enjoy their afternoon tea. I'll share THOSE pictures next week, so stay tuned for our virtual tour of The Greenbrier!
And be sure to pick up Kill Zone: Ten Deadly Thrillers so you can "see" this resort once again, through Molly McClure's eyes, in Undercut!
-Heather